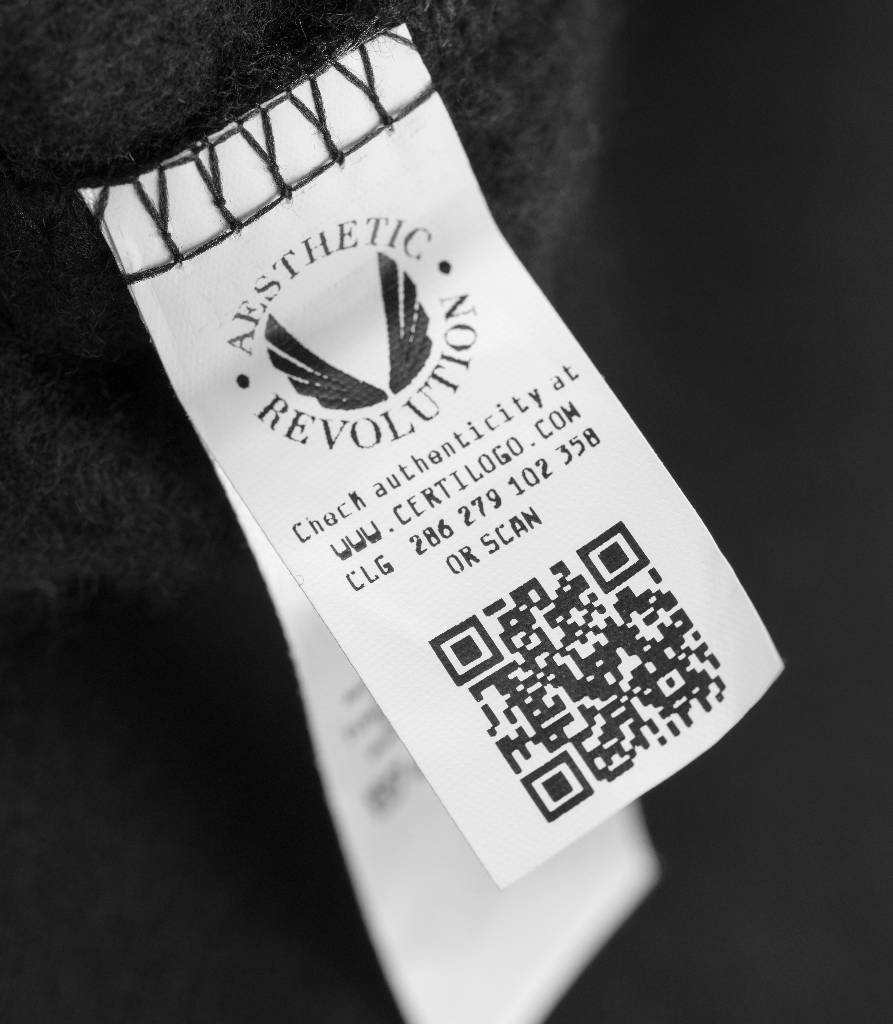 ASRV is dedicated to providing the highest quality garment construction in the industry that is impossible for counterfeiters to match. Beginning with the Winter 2017 Collection, all ASRV products will include technology from Certilogo® - the leading brand authentication system in the world - to ensure that you receive the quality you expect and to allow customers to verify that their products are authentic. A woven tag sewn inside each garment will have a QR code and a 12-digit Certilogo, or "CLG," code. Customers can scan the QR code with their smartphone and be redirected to the Certilogo® authentication system or they can enter the CLG code at the official Certilogo® website. After a few basic questions, authenticity will be verified in a matter of seconds.
Ways to authenticate an ASRV product:
1. Scan the QR code on the Certilogo tag with any smartphone QR code reader (found in the App Store).
2. Enter the 12-digit CLG code on the official Certilogo website here.
For further information, visit Certilogo.com